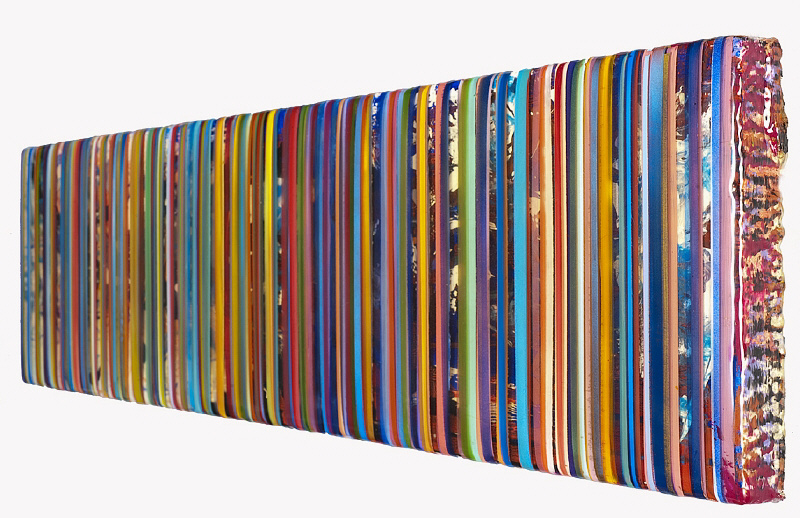 Joyness (detail)
12 in x 48 in
oil, acrylic, archival epoxy resin on panel
Working with paint and resin as sculptural tools, Seattle sculptor and painter Alan Fulle revels in the interplay between colour, depth and line. As a Materials oriented abstract artist, Fulle uses oil paints and washes, oil and water based polyurethanes, resins, acrylics, and enamels to create vibrant wall mounted sculptures - "accumulations of appurtenances" that act as portals to Fulle's microcosmic and macrocosmic worlds.
On Saturday, May 14th from 1:00 to 2:00 pm Alan will be holding an artist talk at the gallery where he will address "Differences Within the Orchestration of Abstraction".

"My work documents and expresses emotional states through forms within structures or zones of abstraction. Since narrative exists within the material context, it is the exploration of physical interplay of materials that allows me to express emotion, spirituality, impermanence, and other human conditions."
There is no fee to attend the artist talk - an RSVP would be appreciated either by e mail, gallery@elliottlouis.com or by calling the gallery @ 604-736-3282.