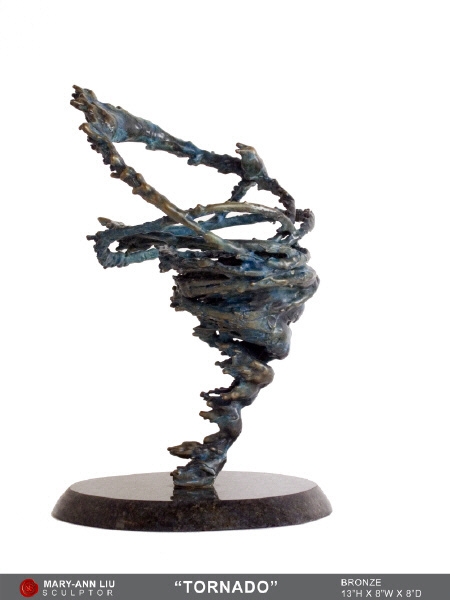 Tornado
13 in x 8 in
bronze & patina with granite base
Opening Reception: Friday, Sept. 14th, 6:30 - 8:30 pm
Doodles come from the subconscious flow of Cyrus' working process. They happen during his busy day, expressed with no constraint or directed intention. They are a natural outcrop of his essential being. The doodles are a natural flow of expression through hand to paper. They are not only a reflection of a person's perception, but also a sum of a human experience. Common to all but unique to each.
Cyrus' doodles are a treasure trove of musical notes and amoebic forms. They are full of light and adventure. There are numbers and names and cryptic messages and line and shapes that arrange themselves into surprising agility or into voluptuous orbs.
In my mind they form themselves into characters and in my hands they materialize into three dimensional reality.