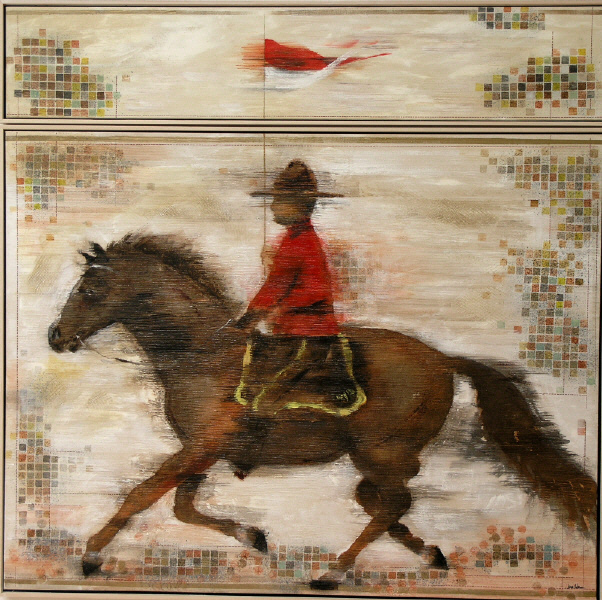 Mountie Riding lll
52 in x 54 in
acrylic on canvas
For this exhibition I have painted images relating to my life and travels and, in a way, it is a continuation of my last exhibition of wildlife "Western Journey".
For many of the works I used photographs taken in the last year. A trip to Ottawa captured the marching soldiers outside the gates at Rideau Hall. Later, I photographed the Mounted Police in practice at a nearby parade ground.
As the year continued, I traveled to Denmark and upon arrival in Copenhagen, saw the most majestic sculpture of a horse with a small, naked boy riding bareback. I later found out that this sculpture is dedicated to the famous Danish composer, Carl Nielsen. The fish migrations come from Gilleleje, a tiny village in northern Denmark where I stopped and watched the fisherman haul in nets filled with multitudes of fish.
The dragon flies, birds and butterflies are more memories of summers in Canada in Lake of the Woods, Ontario and Coastal British Columbia.