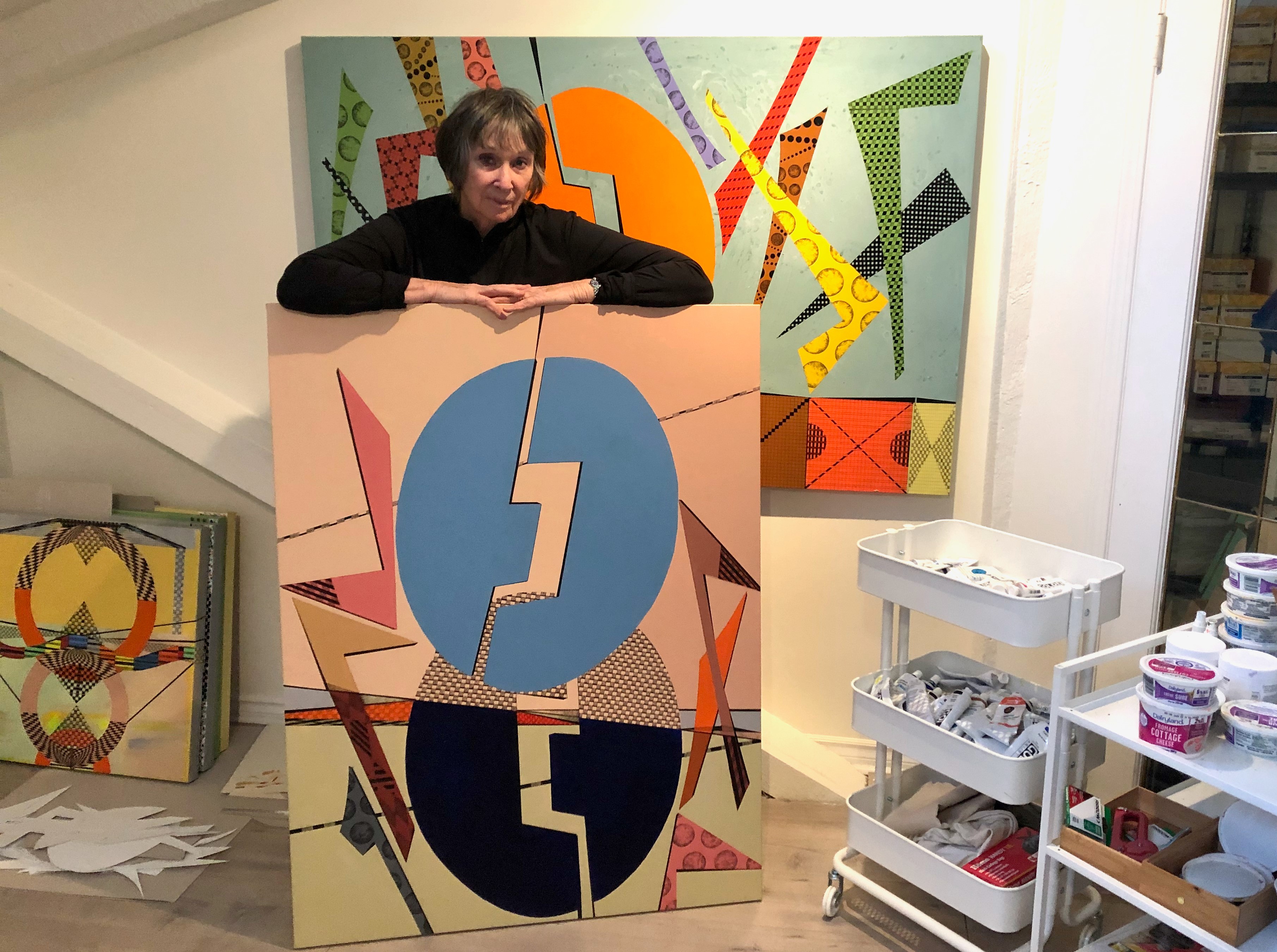 Jane Adams in her studio
Angle on Time Paintings
I began work on this series of paintings in acrylic on canvas when I
first heard the news of the pandemic descending upon us in March of
2020 and the subsequent shut down and difficult times we have
all had to endure.

Our "New World" has continued to be with us
through this last year and during this time I have carried on with
emerging ideas.

These paintings are a sequence of daily thoughts and a certain
amount of escapism thrown in! Several of the large canvases depict
dreams of travel last summer that were cancelled.
"Travel dreams" and others have movement and direction in bold colours. Other
paintings give thought to "In and Out of Time" depicting "Days
Passing" each day beginning and ending so quickly. "Distancing," is
what we do in stores and "Time Framed" are some of my new
paintings using ideas that are all "Interconnected."

Jane Adams, 2021