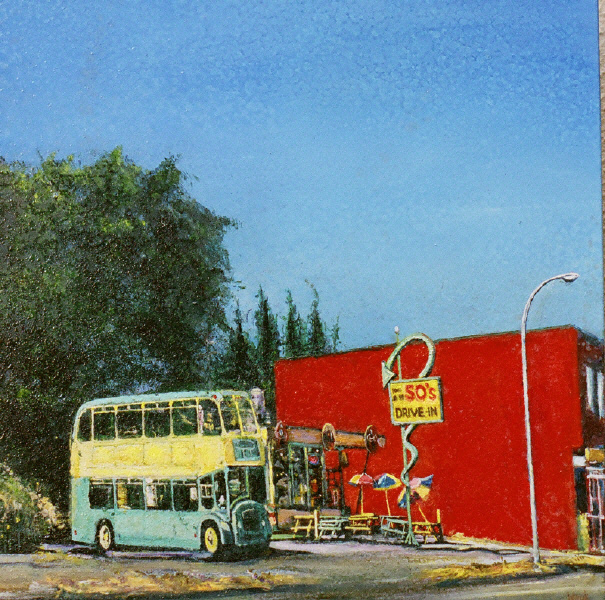 Lost in the 50's
30 in x 30 in
oil on canvas
With a mastery of illumination that is distinctively his own, Bruce Woycik, in his latest body of work, effectively captures Vancouver, its scenes and seasons.
The cool, yet beautiful atmosphere of an overcast day, the intrinsic energy of spring, familiar landmarks in a rivalry of radiance and shadow - though tranquil in temperament, exude a mesmerizing underlying intensity.
"
Segue
comprises the elements of Winter, Spring, Summer and Fall to complete the cycle of the four seasons begun last year with
Winterscape
.
Personally, the exciting part of using this theme was to discipline myself, within the confines of each season, to produce this show in one year. I felt that not only do the seasons segue into one another but ironically, this exhibition has segued me into finding the inspiration for my next series of paintings. Be sure to watch for
Gentrification
"