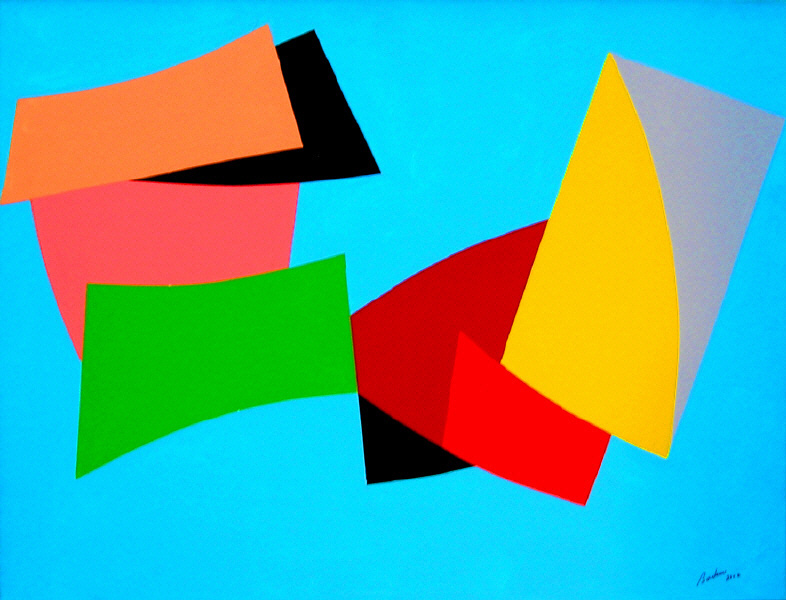 Lumiere plaisir
19.5 in x 25.5 in
acrylic on linen
Renowned minimalist abstract painter MARCEL BARBEAU was born in Montreal in 1925 and went on to study painting at the Ecole du Meuble de Montreal with Jean-Paul Riopelle. Barbeau's abstract painting was greatly influenced by his participation in the automatists or "Quebec Modern Group" in the 1940's and 1950's. This important group of painters in Quebec believed in modernism and intellectual freedom, and they directly impacted Modern Art as we know it today. This intellectual freedom was espoused in the explosive manifesto, "Refus Global", written by Paul-Emile Borduas, and signed by sixteen artists, among them, Marcel Barbeau.

Mr. Barbeau, 81 years old, now lives in Paris and continues to produce work of abstract shapes and color, creating form without subject and expression without immediate reference to reality.

Approximately 2/3 of the exhibition are recent works with the remainder spanning Mr. Barbeau's career; including the seminal work, " Rosier-feuilles" from 1946.