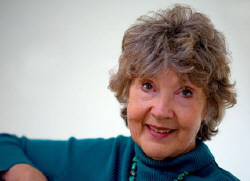 I am painting impressions, not ideas.To me, painting is a language and if, through it, I can find a way to express mine, I am content. Colour excites and energizes me; it is an expression of joyous sensuousness.
The terms primitive, naïve, cubistic have been used to describe my work. Flat surfaces and an absence of perspective relate to child art, but the execution of the work relates more to formal abstraction.
I lavish my affection primarily on architectural images; country or city houses, medieval churches and scenes of busy harbours. I also have a love for the figurative. Egon Schiele, German expressionist and Paolo Uccello, Florentine Renaissance artist, have been my great inspiration.