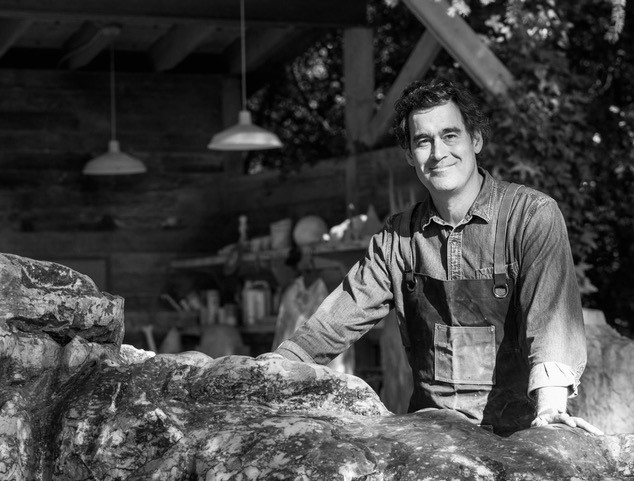 Kent Laforme, 2021
Kent Laforme a Japanese Canadian artist known for his contemplative marble sculptures.
"Marble is my chosen medium for exploring the newness of something that has existed in one form or another since the beginning of time. The nature of this material resonates with the void, and offers a glimpse into the creation of something true. The origins of the material are the essence of my work and at the heart of my process. Somewhere, within the limits and possibilities of a stone, dwells a language beyond time and space. This is where I search for the shape of my ideas. "
Laforme studied under renowned Canadian artist John Greer at Nova Scotia College of Art and Design and worked as his assistant in Pietrasanta, Italy. His work is influenced by Constantin Brancusi and Isamu Noguchi. Being half-Japanese, Laforme has a natural affinity for Noguchi's East-West perspectives and how that sensibility manifests in art.