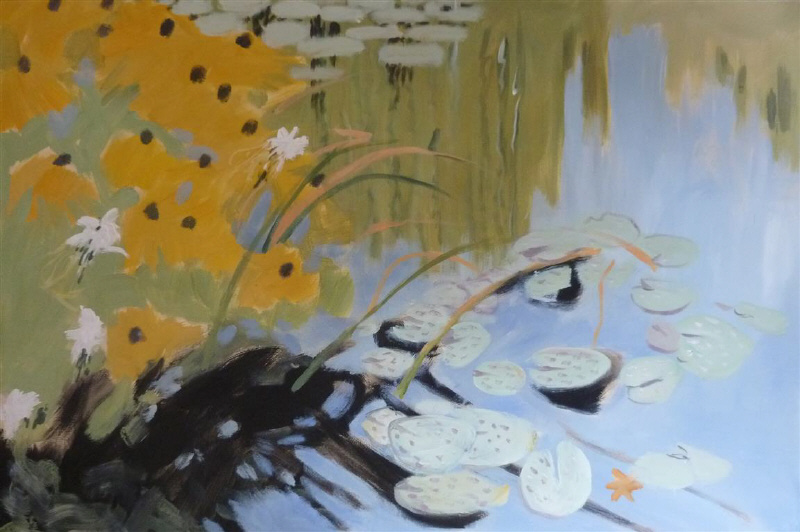 Giverny: Nenuphar and Rudbekia
24 in x 36 in
acrylic on canvas
40 YEARS is the first exhibition in which Kristin Krimmel has had the opportunity to display the full scope of her painting career.
Always a prolific artist, Krimmel's mature style reflects the coalescence of a wide range of artistic styles and influences, many of which are represented in this comprehensive exhibition being shown at the Maple Ridge Art Gallery. While Krimmel celebrates the 'everyday' in almost every phase of her painting career, she is equally drawn to landscape and portraiture, underpinning realism with the force of abstraction.
"Like two sides of a coin, the pivotal moments in my life have driven my artwork, and the artwork has driven my life. Art is an essential air that I breathe, a physical and mental necessity for my well being."
The exhibition, KRISTIN KRIMMEL: 40 YEARS is on view at the Maple Ridge Art Gallery from September 6 to October 11, 2014.