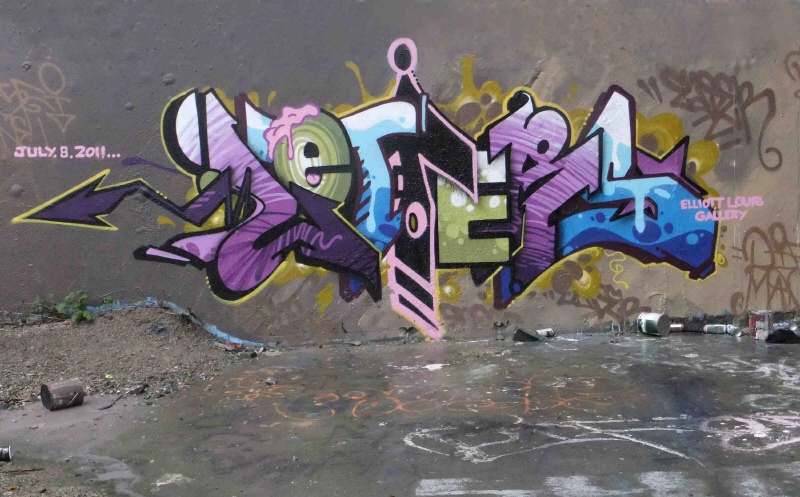 Letters
in x in
spray paint
Part of Vancouver's Drawn Festival:
A look into the underworld of Graffiti and Spraycan Art. Seven different acknowledged master "street artists" take you inside a place few get a chance to see, and where your curiosity will be met with amazement. Curated by "Easer", the exhibition is overflowing with vibrant colors and the bold energy and imagery of the street. A study of 'Letters', this cross-sectional show will not only "wow" you with the artists' unique styles and bright ideas, but cause you to re-examine your notions of "fine art". While these 7 painters are "street artists", many of them have come to their practice with art school training and a record of solo exhibitions throughout Canada, Europe and Asia, as well as participation in prestigious international exhibitions.
Participating artists (street names) include; Asesr, Demos, Difer, Easer, Ensoe, Sueme & Ways. Each artist will have original canvasess' as part of the exhibition.