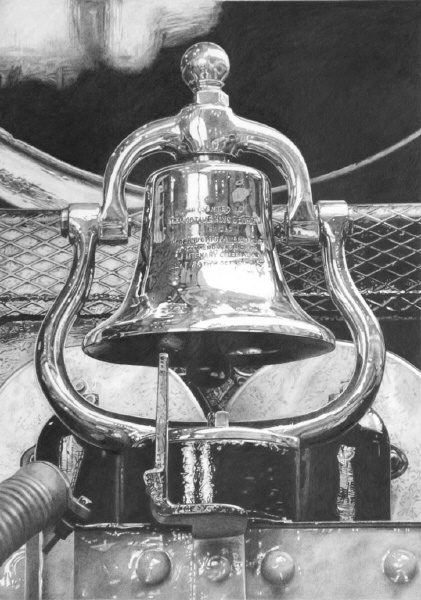 The King's Bell
11.75 in x 8.25 in
hb-9h graphite on Bristol Board
The 7th Annual Emerging Artists' Exhibition showcasing work from some of British Columbia's fastest rising talent, including: Leah Biggs, John Dann, Vanessa Disler, Bracken Hanuse Corlett, Charles Keillor, Joel Libin, Pax North, Anne Palmer, Tamara Rusnak, Jonathan Sutton, Jonathan Syme, Andrea Taylor, Michael Undem and Roger Watt.

Curated by Lynn Ruscheinsky.
Saturday, August 27th, @ 1:00 pm - Drawing What You See - The Art of Realism" a panel discussion with artists Charles Keillor, Jonathan Sutton, Andrea Taylor & Roger Watt.

There is no fee to attend the talk.