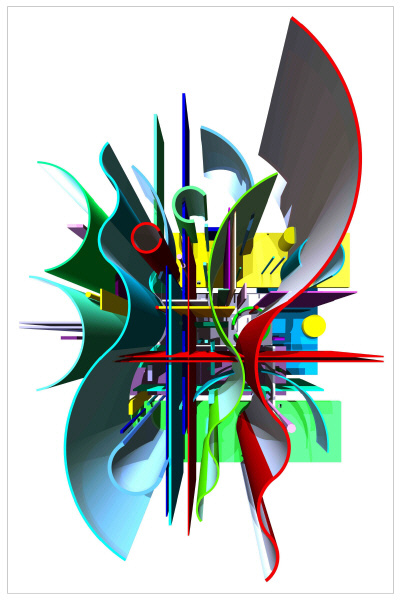 Terra Fragments in Space II (edition of 3)
29 in x 20.75 in
archival inkjet print
Along with "Representations", an exhibition featuring senior artists, Alan Fulle, Ted Harrison, Jane Kenyon & Jack Rootman who are all newly represented by the gallery, we are pleased to also be showing new works by gallery artists Philip Buller, Frances Semple & Peter Voormeij along with new works by additional canadian artists Lawrence McDonald & Thomas Zimmerman.

Of note: the photographic work of Lawrence McDonald is being displayed through the use of "QR Codes", along with artist and gallery videos as QR Codes that can be accessed with any "smart" phone. Click here to read more about Lawrence McDonald's usage of QR code technology.

The Opening Reception will be followed by an after-party and entertainment.
Live jazz provided by Jerry Boey and Friends.