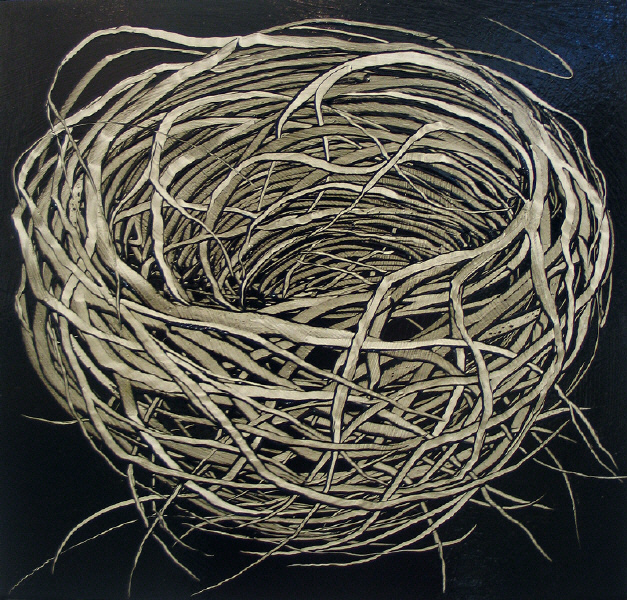 Evidence
14 in x 14 in
oil on panel
Gallery artists present an original collection of smaller works.
The side annex hosts larger works including Aspell, Barbeau, Heller, Khouri,Tanavoli, Zhang He and others.
"Bite Size" will be the final exhibition for the Elliott Louis Gallery in the Waterfall Building before we relocate to our new Vancouver location, January 2008.
In recognition of our artists, clients and many friends we are hosting an Open House on Saturday, December 1st, from 1:00 - 4:00 pm. We sincerely hope you will attend, to say farewell to this space as well as to celebrate the Season with our artists and other guests.