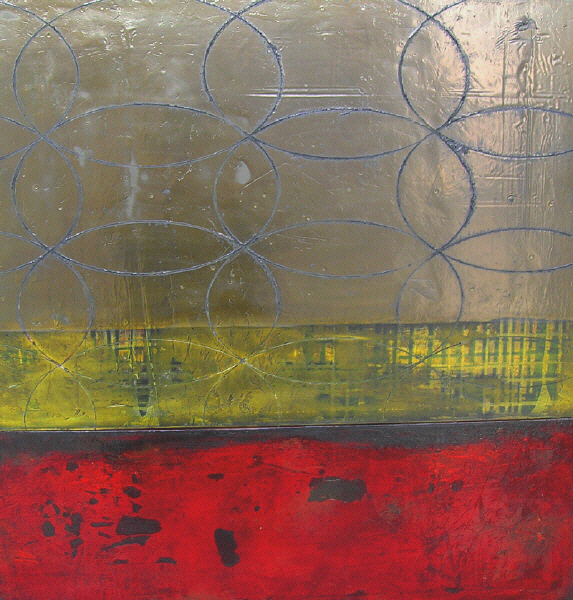 Between the Lines
36 in x 36 in
oil, alkyd, graphite, acrylic on canvas
The accretions of colours and haphazard, ambiguous comments layered on ancient walls are the source of inspiration for "Between the Lines", the latest series of mixed media paintings by Tania Gleave.
Gleave is interested in the visual evidence of history in the form of many years of layered marks, scratches, weathered tones and remnants of old notices and posters, combined on one surface where the past meets the present.
This interest was piqued while visiting India. Ancient walls surrounding and dividing places where humans gather or retreat, old forts, market places, alleyways, residences, display ambiguous marks and residue of former activities and ideas of people over time.
Surface texture, a recurring theme in Gleave's work, was pushed further by the intriguing text and mark making found in the rough, weathered and stunning textures of the old walls in the city's and villages she visited. Drawing on her background in textiles, she combines abstracted patterns of silks and saris with layers of oil, alkyds, acrylics, graphite, concrete, metal and pages of ancient Hindu ledger books, on canvas and panel.