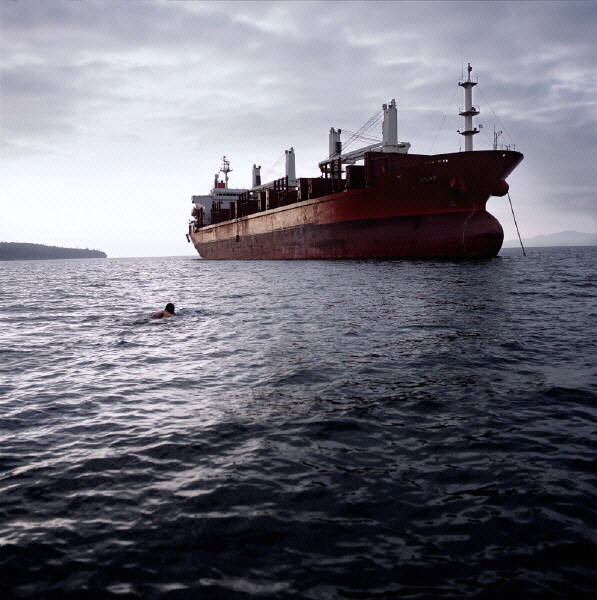 This is My Vessel (edition of 4)
47 in x 47 in
c-print mounted on aluminum
Photo Mission: Three Stories

"Photo missions, different for every photographer, start in the mind and end in the image. Three photographers, Angela Fama, Jesse Savath and Jeff Petry, expose the ins of our worlds, the ins of our minds, of our images. Three stories.

From out right conceptualization to straight expression, some images are calculated - premediatated and purposeful, others sporadic and nomadic. As individuals, we tap into contemporary anthropology, capturing details on the edge of life that aren't otherwise apparent, engaging the viewer in a dialogue of today. Contrasts of composition, colour and sensibilities separate our work yet consolidate our common goal - to allow you into our heads."