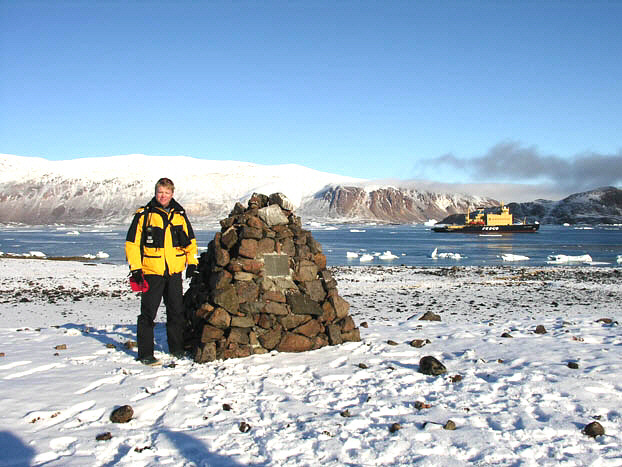 Artist standing beside AY Jackson Cairn on Ellesmere Island; icebreaker Kapitan Khlebnikov
in x in
In August 2006, Dominik J Modlinski was artist in residence and part of the Quark Expeditions Team aboard the Russian icebreaker Kapitan Khlebnikov which travelled to the Canadian High Arctic and Greenland. This experience inspired a number of plein-air sketches that captured the unique light and palette of the Arctic.
On January 31st starting at 7:00 PM, you are invited to attend a special presentaion of photographs and stories which depicts Modlinski's painting experience in this unique landscape.
The colours are breathtaking, his work a refreshing affirmation of the relevancy of landscape painting to capture and preserve our connection to our environment.
Refreshments will be served with an opportunity to speak with the artist after the presentation.
If you plan to attend, please RSVP either by email to gallery@elliottlouis.com or by phoning the gallery at(604)736-3282.
There is no charge for this event.