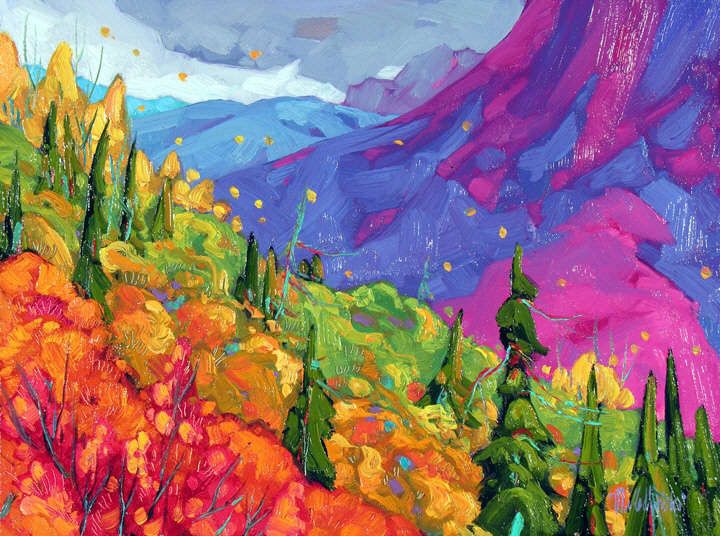 Autumn High North
12 in x 16 in
oil on board
The Elliott Louis Gallery and painter Dominik Modlinski,
invite you to a slide presentation and talk:
Thursday May 4th, 6:30 - 8 pm.
@ the Elliott Louis Gallery
1540 West 2nd Avenue, Vancouver
(the waterfall building).
In this 45 minute presentation, accomplished landscape painter Dominik Modlinski, brings stories of adventure in Canada's Pacific Northwest, people he has met, First Nations friends, with slides and paintings inspired by these magnificent, yet often times, threatened locations.
Traveling through out the Pacific Northwest, Modlinski portrays its diverse beauty with his oil paintings, many of them done plein air. Modlinski's use of colour is breath taking. His work a refreshing affirmation of the relevancy of landscape painting and its ability to capture and preserve our connection to the environment.
If you wish to attend the slide show and presentation an RSVP would be appreciated, either by return e mail or by phoning the gallery, 604-736-3282.
There is no charge for the event. Refreshments will be served and there will be an opportunity to stay and mingle with each other and the artist after the talk.
We would be delighted to have you at the Gallery for this special presentation. Your guests are also welcome.