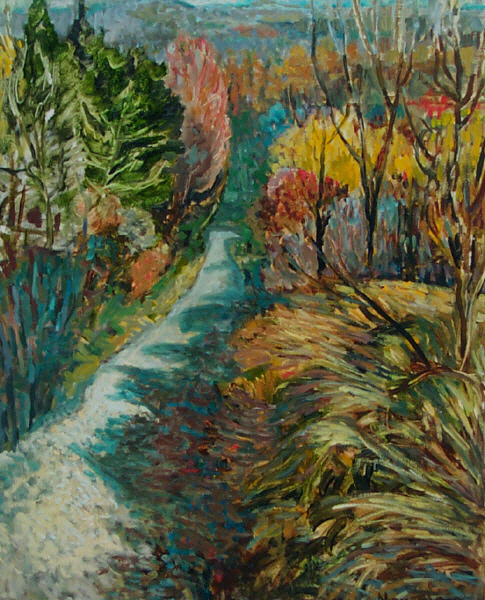 Country Lane
30 in x 24 in
oil on panel
Our annual winter exposition of gallery artists presents emerging to established talents, painting and creating art in a plethora of mediums and contexts.
New arrival at the gallery, Devitt Brown introduces aerosol on canvas with colossal works Shelter and Suburban. Marcel Barbeau whose beginnings are linked to the Quebec Automatiste movement and his contemporaries Borduas and Riopelle is now also represented by the Gallery.
We look forward to seeing you this January.
Happy New year!