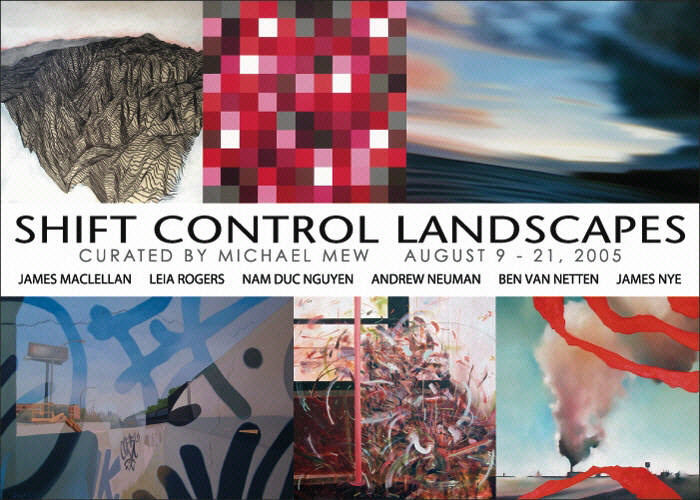 Shift Control Landscapes - Curator
7 in x 5 in
misc.
SHIFT CONTROL LANDSCAPES brings together six emerging painters exploring landscape through urbanized perspectives.

Photography and popular media has forever changed how artists view landscape. With the aid of the internet the world is at their fingertips. How much choice do we have on how we view our environment? Much of it is edited, idealized and fictionalized. How much do we choose to believe?

Our mental landscapes are filled with information and imagery whether we want it or not. Our landscape is therefore as much mental as it is physical. In the chaos of urban lifestyles, surroundings can become visual white noise. SHIFT CONTROL LANDSCAPES attempts to bring this white noise to colour reconnecting the public to their environment for re-evaluation and a search for some redeeming humanity.
All six artists will be in attendance at the opening reception.