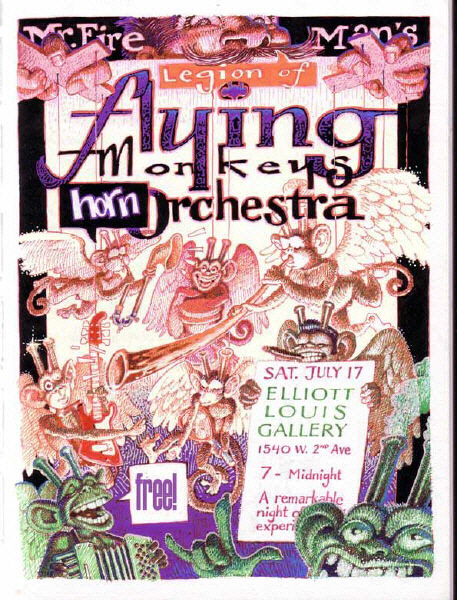 Mr Fire Man's Legion of Flying Monkeys Horn Orchestra
16 in x 9 in
Poster
Come one, come all to the Elliott Louis Gallery in the courtyard of the Waterfall Building.

Presenting the inaugural performance of Mr Fire Man's Flying Monkey Horn Orchestra, this eclectic ensemble features unique handmade instruments - wooden horns, chopped guitars, amplified tennis "rackets" ...

This is a great excuse to get together with friends, acquaintances and colleagues and celebrate Summer.

FREE admission. Cash bar.