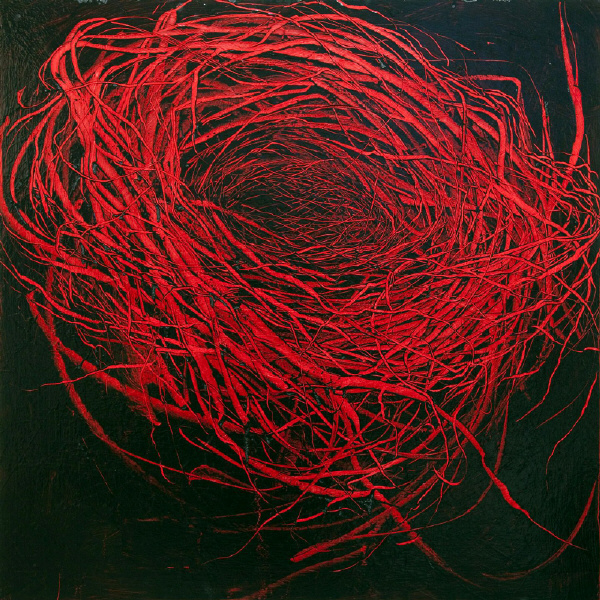 Ravish
48 in x 48 in
oil on panel
The exhibition, Raw, is Stefany Hemming's second showing at the Elliott Louis Gallery. This new body of work depicts woven networks of twigs, roots and vines, forming both recognizable shapes and curious objects. These large format oils challenge our perception of "the natural" in painting through processes which explore gesture, time, stillness and the randomness associated with nature.

Hemming writes, "My work is an exploration of painting as an obsessive, ritualistic, instinctive practice which embodies all the contingency, uncertainty and instability of the real. It promotes painting as documentation of the intangible, evidence of one's humanity."
A graduate from Emily Carr Institute of Art and Design, Stefany Hemming currently works and resides in Vancouver and shows in galleries across Canada and the U.S.
To view a 4 minute artist video, click here.